How debt counseling can reduce your debts? — Know the actual fact
Debt counseling is nothing but it is basically a financial service designed to help customers deal with huge debt. People who opt for debt counseling are increasing rapidly. This article on debt counseling covers the following areas:
Learn more on debt counseling services
What are the processes in debt counseling?
What are the characteristics of a debt reduction service?
If you are overwhelmed by your debt and have no way of helping yourself, debt counseling may be able to assist you. Credit debt counseling is a professional solution designed to help customers with debt. It works by having trained counselors work one-on-one with debtors to create a viable debt reduction plan. Most consumer debt counseling companies also provide a variety of debt counseling services, such as debt consolidation or debt settlement payment plans, that can help. These companies also often advise customers of their rights and educate debtors about debt.
What exactly is debt counseling?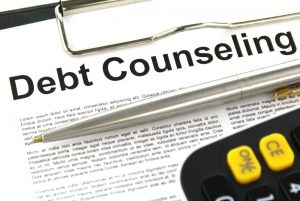 Debt or credit counseling is called by many names, but it is basically a financial service designed to help customers deal with huge debt. Since more customers than ever before are in debt that they cannot afford, these companies are appearing in almost every town and state. Many customers go to see these professional companies rather than declare bankruptcy.
Since there are many companies offering debt help services, the actual services and experiences that customers can expect can differ pretty widely. Some companies offer loans or consolidation solutions, some offer education or budgeting advice. Many of these companies offer a payment system whereby you give money to the company to pay your creditors. Many of the debt help companies will also call your creditors to ensure that you will not get collection calls. The best companies may be able to reduce the amounts you owe by negotiating with your creditors.
How does debt or credit counseling happen?
Since there are so many companies offering an array of debt services, the actually experience of what happens at these companies is different for almost every customer. However, when you sign up for debt help, you can expect an initial consultation in person, over the phone, or (more rarely) online. In this consultation, you will share your debt problems and the trained debt counselor who has been assigned to you will offer solutions and advice. At this point, you can also ask questions about debt, about your options, and about the company whose services you are seeking.
After the initial consultation, you will need to sign an agreement or contract to keep working with the debt help company. This contract will outline your responsibilities and your fees as well as the services you are agreeing to. Once you have signed, the debt counselors at the company will contact your creditors to tell them that you have signed up for debt help. At this point, any collection calls you have been getting should stop. The debt counselors will also negotiate for more time to pay your debt and for lower costs on your debts. At this point, depending on the service you have received from the debt help company, you may have to send in a check to the company each month to pay your creditors.
Which companies offer debt or credit counseling?
The number of companies offering debt or credit counseling in this country grows daily. To add to the confusion, some unscrupulous companies change their names and market themselves as new companies regularly in order to escape irate customers. If you look in your telephone directory under credit help, credit counseling or debt help you will likely find a long list of companies offering counseling and help to get you out of debt. You can also check the National Foundation of Credit Counseling (NFCC) website (www.debtadvice.org) for a list of reliable debt relief companies in your area.